STEPPING INTO THE NEW YEAR WITH SOME R&R
Life is stressful, and we all need a break now and then. Not only do we need it but we DESERVE it. A lot of the time our personal needs get lost in the shuffle between work, school, family, friends, etc... and it's up to ourselves to make time for some R&R. Personally, I have pretty much exhausted everything a person could ever try to calm down, relax and just take care of myself for a moment. From meditation to deep tissue massages there are a bunch of different things you can do for yourself. R&R in a way kind of falls into self-love which is one of the most important things for your mental and physical health. There are many aspects to self-love, but I'll save that topic for a different post. If you don't take time to put yourself first and relax now and then, who will? 
The first thing you should do is clean your damn room. It seems silly but our personal spaces are a reflection of our mind, and if you have a messy room, chances are your mind is cluttered as well. You can't relax if your mind is all over the place. If your mind isn't relaxed yet after you've cleaned your personal space, I would try listening to classical music, take a nap, or go for a jog (30 min).
My favorite thing to do on a day of some R&R is to start my morning with a walk to a juice bar and get a green drink or smoothie. The goal is to try and flush toxins out of your body that could be causing you to feel sluggish. After I get my smoothie, I go on a hike or jog of some sort to get my endorphins flowing. Endorphins are a naturally occurring brain chemical in the nervous system that when released can promote a happy or good feeling throughout the body. Once I'm done I go back home, take a bubble bath and watch a nature documentary. Nature documentaries are not only informative and, but they also help calm the mind. After that, I either go to the spa and get a massage or see my chiropractor. Both are good in different ways. Massages are good for stressed muscles and tissue whereas going to a chiropractor helps with the stress that builds up in your bones and joints. Both are excellent stress relievers for your body. 
Some things you can do to kind of help ease the stress in day to day life is to make sure you get enough sleep, take your vitamins, eat clean and try to exercise daily. These help everything including your mental health as well as physical health.  Other options are meditation, yoga, juice cleanses, acupuncture and therapy (retail therapy works as well).
These ideas are my opinion, and you are free to do whatever you'd like, but personally, this is just what helps me. Taking good care of your mental and physical health is important, and I think everyone should try to put themselves first this new year. With this in mind, I wish everyone a happy new year filled with self-love, success, and joy.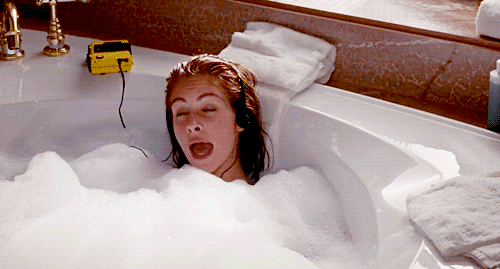 Please reload